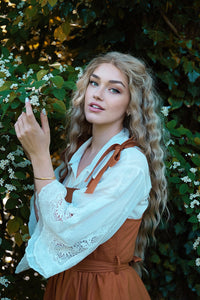 Would you like to be a CottagecoreWear ambassador?
In 2023, CottagecoreWear is continuing to grow and change. This will hopefully be a year in which I will be able to work with creators and artists, in order to portray CottagecoreWear in all its beautiful variations. I often receive messages from amazing creators through our Instagram and other platforms, but it can be difficult to keep track and overview in an otherwise fast moving inbox. Through this form, it will be much easier to contact and discuss with any creators who match our vision. Although I am not currently approaching creators for collaboration due to my high work load, through this system, you will be entered and considered whenever I do.
Please tell me about you, your vision and platforms. The more specific the better!